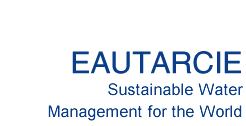 Joseph Országh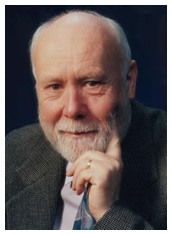 Up to his retirement on September 30th 2002, Professor Joseph ORSZÁGH was a researcher at the Université de Mons-Hainaut in Belgium. For 15 years, he represented Belgium's « Friends of the Earth » chapter on the Walloon Region Water Advisory Committee (Commission des Eaux de la Région Wallonne).
As a researcher, he distinguishes himself from others in his pragmatic approach to analyzing problems. Profoundly centered on reality, he insists on having a full understanding of a problem, always seeking out its CAUSE. By his integrity, he neglects no aspects, never foregoing scientific rigour. But mostly, he seeks simple cost accessible solutions having maximum effectiveness.
His specialty is the field of water and its management, especially in matters of water supply, utilization and pollution (and conversely, its « de-pollution » or purification), and most especially in a context of sustainable development. Even if research in the field of sustainable development has become interdisciplinary, researchers remain inherently specialized in their field, and thus generally do not have a comprehensive understanding of the problems for which Professor Országh concerns himself.
Starting from the Thomas Mann Principle, which states that « a harmful truth is better than a useful lie », he refutes pre-conceived and established thinking on water management. For him, present-day domestic wastewater purification is incompatible with the notion of sustainable development.
Proponent of rainwater harvesting for domestic reuse as drinking water, he has developed and furthered his thinking on this matter to the point that he applies it at home, while thousands of households have adopted his system for a number of years.
A pilot project was in the works for a neighbourhood development in Jehay, Belgium, which would have been based on his recommendations, not only for water supply, but also for selective wastewater management. However, the project was shelved mainly due to lobbying by wastewater sanitation corporations, in spite of the fact that:

The inhabitants of the neighbourhood would have obtained high quality water from their rainwater cistern – including for food and drink – at a ridiculously low cost when compared to the actual cost of mains water supply;

The cost savings that would have been secured by not installing a sewer system would have financed all the necessary wastewater treatment equipment;

Actual pollution of the milieu would have been totally eliminated: zero pollution, and without producing any sewage sludge;

The pressures (i.e. demand) on drinking water reserves would also have been eliminated.
The construction of this neighbourhood was not even permitted as an experiment.
Because Professor Országh's theories go against official water management policies, even when his theories have been proven experimentally and independently, he is blatantly disregarded in all official water management events.
Professor Országh has furthered his thinking to other fields that are seriously confronted with pollution problems. These include:

Intensive pig farming and the resulting liquid pig manure production,

Industrial waste (wood pallets, cardboard),

Industrial brownlands.
Here again, proposed methods are simple, efficient, and low cost, but they are systematically refused by the authorities.
«History has often shown that forerunners rarely have the privilege of being recognized by their contemporaries, often being scorned. According to some, Joseph Országh is a visionary who is well ahead of his time. On the other hand, he is misunderstood by his peers, political decision makers and even… environmentalists, who have a hard time following him. Yet, the facts often vindicate him.»
Georgette Methens-Renard