Selective Greywater Treatment


Implementing Greywater Treatment


The Problem with Phytopurification


The TRAISELECT System on the Market
Search a word within the website eautarcie.org
Loading
The EAUTARCIE site is not tied to any commercial activity. The information provided herein is included strictly to help the public find the necessary materials and equipment towards realizing their EAUTARCIE system. All information on the existence of businesses and contractors who have adopted the EAUTARCIE philosophy and ethical practices propounded herein would be greatly appreciated.

The text within this page was first published on www.eautarcie.com: in 2005
The original text has been adapted and translated in English by André Leguerrier and was first published on this page at www.eautarcie.org:
2009-12-16

Last update: 2016-06-27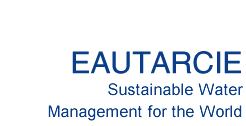 The TRAISELECT System on the Market

Where to order a TRAISELECT System
There are presently no merchants who supply and install such a system turnkey. The TRAISELECT system is poorly known outside of French-speaking Europe, yet you will find most of what you need in most regions to realize a TRAISELECT set-up. Concrete tanks, pumps, aquarium and pond aerators, etc. are all readily available on the market.
Nevertheless, due to its inherent simplicity, and with the instructions and recommendations given on this website, one can successfully implement a TRAISELECT system. The help of tradesmen or contractors will come in handy for the heavy-duty excavation work, installation of underground tanks, in-ground dispersal and trench systems and artificial pond.
Contractors specialized in septic tanks and artificial ponds are unfamiliar with this system. They may propose expensive equipment or alternative approaches unsuited to the TRAISELECT system, so you will have to hold your ground to have them respect the simple guidelines herein contained.
Back to the Site Map