Perché usare un gabinetto a secco?


Il nostro rapporto con i nostri escrementi


Tre generazioni di gabinetti a secco


Come utilizzare un GCS


La composizione chimica degli escrementi umani


Compostaggio di escrementi umani


Sistema GCS sul mercato

Search a word within the website eautarcie.org
Loading
The EAUTARCIE website is not tied to any commercial venture. The information provided herein is included strictly to help the public find the necessary materials and equipment towards realizing their EAUTARCIE system. To help us improve this information service, we invite all readers who have dealt with merchants herein mentioned to let us know their degree of satisfaction. To help us expand this list, all information on the existence of merchants who have adopted the EAUTARCIE philosophy and ethical practices propounded herein are welcomed.
To find out how to build your biolitter toilet, click here, or download the pdf schematic. [Drawings adapted by Olivier Vienne, from Écaussine in Belgium]
The text within this page was first published in French on www.eautarcie.com: in 2006
The original text has been adapted and translated by André Leguerrier. First published on this page at www.eautarcie.org : 2009-06-15
Last update : 2011-03-03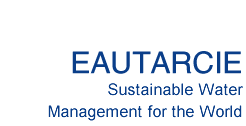 Sistema GCS sul mercato

The BLT does not benefit from any commercial advertising. The basic idea is that anyone and everyone should have access to a toilet that is truly environmentally friendly. It can obviously be built by your average handymen

or «do-it-yourselfers» using the plans provided within this website. You may also want to look-up Joseph Jenkins' drawings and sketches in his book on sawdust toilets or on his website. Here is a finished example

.
An elegant solution can also consist in setting a sanitary bucket in a chair seat: an inexpensive and efficient solution

, and very presentable

.
However, if you are not handy with tools, you can find BLT's already available on the market in some regions of the world. This is particularly true in France and Belgium, where the EAUTARCIE website has had considerable success. One can only hope that BLT manufacturers will sprout worldwide.
Where to Buy a BLT
An increasing number of craftsmen and suppliers commercialize biolitter toilets. The biolitter toilet propounded on this website is known under various names : under the acronym TLB (or «toilette à litière biomaitrisée»), its notoriety is currently limited to francophone Europe, mainly Belgium and France. In my native Hungary, it is known under the name «alomszék». In North America, it is often called a sawdust toilet, but is increasingly being called a «Humanure toilet» as propounded by Joseph Jenkins.
Outside this range, it will take some time for the scientific foundations and philosophical approach of the EAUTARCIE website to get around. Where commercial BLT's are not available, those interested will have to build it themselves…
In Belgium and France
BLT's are available in kit form in these countries, notably through Belgium's Friends of the Earth Chapter. An increasing number of craftsmen and suppliers also commercialize BLT's.
In the USA
The BLT known as the «Humanure toilet» is commercialized by Joseph Jenkins under the name «Loveable Loo». This and various owner-built models can also be seen on his website:
BLT's for Collective Use
In France and Belgium, there are companies that even sell or lease portable BLT's as « Johnny-on-the-spots » for construction sites, festivals and other public gatherings. As an example, look up the following French websites :